Affording your four years at IU: Tip #5
Samantha Stutsman
Utilize your student activities fee. Every semester you pay $101.79. This fee allows students to take advantage of opportunities all over campus for little to no cost. Yes, adventuring off campus is fun, but it can also get expensive.Don't waste this $100, check out what campus has to offer.
What are you paying for? Well, let me give you the highlights.
IU Auditorium
Here you get a ridiculously great discount. Students can buy tickets for a good $10-20 off regular prices. You're seeing national shows, popular artists, etc. for cheap. It's awesome.
Indiana Memorial Union
Bowling is discounted for students and there is a huge billiards room. The IMU is definitely an underrated place to hang out. Most students use it for food and a place to nap, but it's got some great entertainment options.
Union Board
This is the largest student programming body on campus. They plan concerts, lectures, free food events, etc. Some events cost money, but most are free to students.
Weekly film series: UB hosts movie screenings of recent releases in the Whittenberger Auditorium. The auditorium has a large screen and theater like seating. It's FREE and $2 for your date if they don't happen to be an IU student.
IU Block Party
Official Little 500 concert
Homecoming parade
Big Friday: Yule Ball
IU step show
Homecoming parade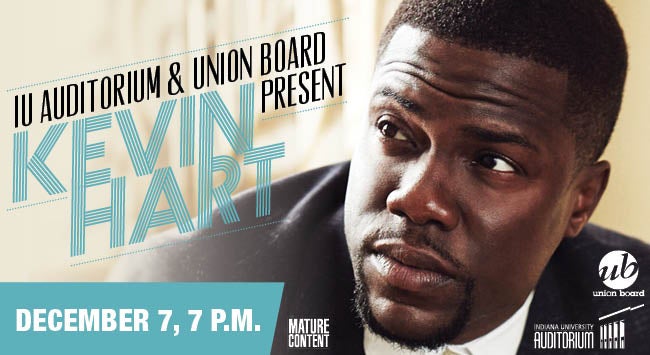 Kevin Hart sold out in minutes.
IU Block Party
IU Recreational Sports
Go to the gym! $70.52 out of your total fee goes towards your membership to the campus gyms. On top of using equipment, courts and workout spaces, students can also attend group exercise classes for FREE. Specialty classes and personal training are discounted for students. Intramural sports for a small registration fee are also a big way that students like to get involved on campus.
There are plenty of entertainment options on campus. There's ALWAYS something going on. If anything go to call out meetings that have free food. I suggest making an IU bucket list. There's nothing wrong with treating yourself to a dinner out or a road trip to Indy, but managing your fun money during college is crucial to affording your four years.