8 Workout Tips: IU Edition
Emma Tiernon
Getting into the routine of your class schedule? Still procrastinating going to the gym? Let me help. I know the ins and outs of the Rec Sports facilities here at IU and will guide you through the do's and dont's of getting your fitness on. Plus if you just need incentive to go, there's lot of opportunities to meet beautiful people at the gym. Like Henry Cavill.
But that's beside the point.
DO check out the Rec Sports' rules on what to wear...crop tops, toms, and especially this girl won't work here!
DONT be that person who doesn't clean their machine. YUCK. Also, at the designated paper towel and bleach stations, spray onto your paper towel and then walk to your machine, don't bring the spray bottle with you, you'll upset every. single. person. in the gym!
DO attend the group exercise classes! As an instructor myself, I'm biased about this. But they're all free (except for yoga, Pilates, and cycle fit) and the instructors are fantastic! Check out the schedule here: http://www.iurecsports.org/fall_schedule
DONT dunk. Want to hoop? Awesome. But you can get in serious trouble, like restriction from Rec Sports facilities, if you try to dunk, almost all of my guy friends have thought they were the exception to the rule but no. Better safe than sorry!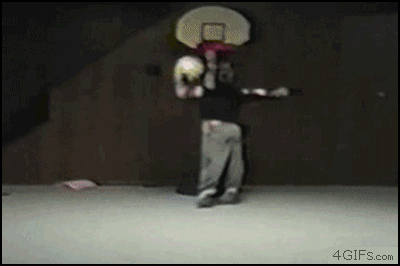 DO know what you're paying for. Your activity fee covers both WIC & SRSC facilities including pools, outdoor fields, tennis courts, and tracks. The rec sports website has lots of up to date information about other activities like free yoga sessions and intramural sports.
DONT be immune to busy times at both facilities. The SRSC gets PACKED between 4-7ish at night, there are 3 people deep for a machine and there's a lot more waiting than there is sweating. WIC has the same access, machines, and classes as the SRSC and is usually less busy! Take the time to know how to get the best out of your workout and avoid the crowd!
DO only weight lift downstairs of the SRSC if you are a boy. There is a brand new shiny weight room on the main level of the SRSC for all you frat star/manly muscle types to lift and grunt. The upstairs Strength and Conditioning room in front of all the ladies is not the place to do it. Your bro tanks, Beats headphones, and cocky looks at yourself in the mirror are not welcome!
Finally...DO sign up to be a Rec Sports employee! The people are very fun, the scheduling is BEYOND flexible around classes and personal time, pay is great, AND you'll always be in a place to work out before or after! http://www.iurecsports.org/job_opp_sessions
Want other tips for working out around IU?
xoxo
Hoosier Blonde