IU Rocks the Vote
Lindsay Stone
I'm not a very political person but there are some key issues that are important to me and can be determined by the outcome of an election--especially one as big as the presidential election this year. In 2008 I wasn't old enough to vote but when I turned 18 I made sure to register in my hometown of Indianapolis. I didn't change my voter registration to Bloomington so this year I voted absentee, but IU did a wonderful job to help students make their votes count!
Before voter registration closed, IU sent out an e-mail to students with a link to different websites where you can register to vote. There was also a mini fair in the fine arts plaza with a tent for voter registration along with a music van, food, and games within the last few days of voter registration.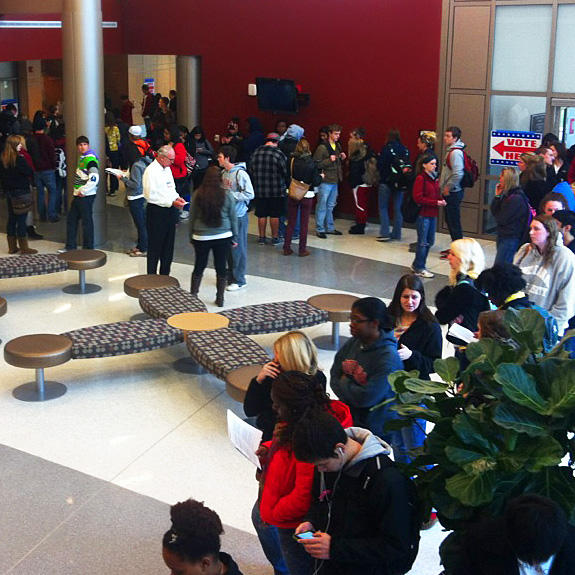 I'm not sure how poll locations are decided, but I believe that everyone who registered and lives in a residence hall was allowed to cast their vote at the Union Street Center on campus. This is a picture from @IUBloomington on Twitter showing a line of students waiting to make their votes count yesterday!
It was about a two-hour wait, but it's great to see that so many of my fellow Hoosiers care about the difference their votes can make from the local to federal level!