Historic Treasures at IU
Lindsay Stone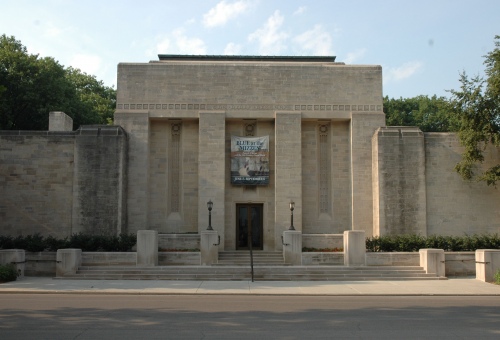 For more than fifty years, Indiana University has been home to a collection of over 400,000 books, 100,000 pieces of sheet music, and more than 7.5 million manuscripts. These rare and sometimes very, very old documents are magnificent pieces of history that anyone can see at the Lilly Library, located in the fine arts plaza next to the IU Auditorium. All you have to do is ask to see a particular item or artefact and the librarians will take them off of the shelves for you. You don't need a letter of recommendation, status as a professor or graduate student or a certain GPA, all you need is an interest in a part of the collection! Everything in the collection has to stay at the Lilly Library, no one is allowed to check anything out, but you can come back whenever you'd like to look at an item of interest.
In my Introduction to Hispanic Cultures class (HISP-S324), we spent a class period in the Lilly Library looking at documents that were related to what we had been studying. This included an original Quran, a document signed by Queen Isabel, a map representing the Aztec city of Tenochtitlan, and accounts of expeditions during the conquest of the New World. Not only did our class learn the stories behind each piece we saw, we also were allowed to hold and look through the different books. I flipped through a book from the 1400s while we were there!
In addition to all of the amazing books you can read, there is also a puzzle room where you can spend hours solving problems and trying to piece things together.
The Lilly Library is just one amazing part of IU that makes being a Hoosier so great!