20 Ways In 25 Days to Choose the Right Major by Christmas
Courtney Robb
With second semester approaching it's inevitable that the question of "am I in the right major?" is on a lot of minds. Even if you're not a freshman and you're still exploratory, undecided, or even applying to college the idea of actually declaring a major can be absolutely terrifying. Have no fear, because Santa Claus is here and he's bringing you tips and tricks to choosing the right major for YOU.
1. Stop, Collaborate, and Listen.
First tip of choosing a major is to get out the idea that this is the job or career or field that you are stuck with for the rest of your life. Yes, it is your area of study but there are plenty of things you can do with a ton of majors. Just because you study International studies doesn't mean you need to go into something political. There's business, journalism and tons more. So don't psych yourself out thinking that you're completely stuck.
2. "I don't like my major but I'm worried about changing it!"
Not liking what you originally picked as your major is totally fine. It's not even second semester and I've changed my major three times. After floating around for a bit and deciding what I really love doing, I've settled down in the right major for me. I'm sure if you do the same and try new things you'll discover what you want to do as well.
3. Money doesn't buy happiness but it is important.
Money is a major factor when it comes to choosing a major. So before you decide what you want to do you need to think about how much you care about making in the future. Whether it's a six figure salary or $30,000 a year it doesn't matter but make sure that is what you want.
4. "Pick a career you love and you'll never have to work a day in your life."
Yes, and no. This correlates back to the money concept. Someone may be completely happy making a small salary and doing what they love, but other people would rather have a job they make more money doing and using that money towards a hobby they love. Both are equally fine, but you need to ask yourself what YOU want.
5. Research, Research, Research.
Look up careers you might enjoy and then research them more in depth. Look at the amount of hours you'd be working, the work environment, the lifestyle of the job. These are all things that are not important now but will be important in the future. If you don't like the idea of law school and working 80 hours a week, maybe being a lawyer isn't for you! These will help narrow down your search.
6. Get to know yourself.
You need to figure out what you love and what you're passionate about. Everyone loves something. Trust me there's a job and career out there for everyone.
7. Ask a professional!
The wonderful school we know and love as Indiana University offers a great resource called the Career Development Center located at 625 N Jordan Ave right across from the Health Center and the Wells library. These services can cost up to thousands of dollars anywhere else and they're free for students! So utilize these services!
8. Figure out what you're good at.
It can be very stressful when you're in a subject that may be interesting but you're terrible at it. Don't worry it happens, I too have been personally victimized by tough classes and subjects. There's something out there that you're good at and that you will like doing, so trust your talents and your instincts.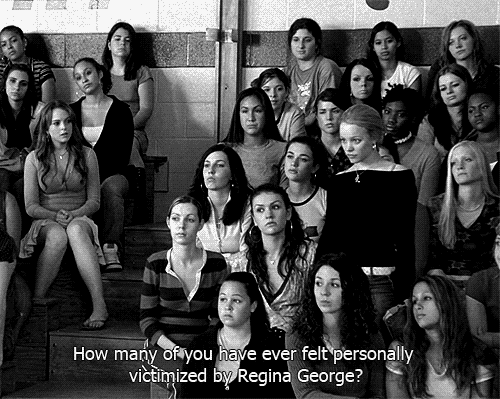 9. Picture yourself.
Look into the future and ask yourself "can I really picture myself in this career field?" If you can, great! If you're not sure that's okay but it's something important to consider.
10. Get experience!
Not only are internships and jobs important for looking towards getting a career once you graduate but they can also tell you if that career is really your cup of tea. If you don't want to intern, ask around and see if anybody would let you shadow them for a day.
11. "I hate all of my classes."
Well if you're taking a lot of GenEds, that's typical. If you're taking classes surrounding your major that may be a red flag. If you don't like the classes you're taking that are intended to help you get your degree then maybe you're in the wrong major. It's normal to not like doing schoolwork but you shouldn't hate what you're learning about. So make sure you evaluate your course list.
12. Read!
A great way to figure out the right career path and major for yourself is to read books surrounding it. If you're interested in what you're reading it might be a sign that that's where you belong!
13. "The major that I want doesn't exist!"
The great thing about IU is that they allow you to create your own major. So if you really want to major in underwater basket weaving, you can!
14. Utilize your resources.
Search the internet for things that could help you decide on a major. Collegeboard.com has a great article on how to pick a major so be sure to check it out.
https://bigfuture.collegeboard.org/explore-careers/college-majors/the-college-major-what-it-is-and-how-to-choose-one
15. Explore
This one seems a bit obvious, but if you don't know what you're interested in then it's going to be hard to choose a major. Go through a list of courses and classes offered and read descriptions. See what you find interesting, take those classes and then go from there.
16. Join clubs and organizations!
This is another way to get experience. If something interests you then join a club or organization surrounding it. This will get you great experience and help you decide for later.
17. Talk to your teachers/professors.
Typically your professors are going to know a lot about certain fields. So if you think you're interested, go to their office hours and just talk to them about it. Office hours aren't just for getting help in class, but your professors are more than happy to help you with stuff like this.
18. Consider the environment.
If you don't like the idea of working in an office cubicle from 5-9 everyday then you probably want to avoid those careers and those majors. You're going to be spending your days in your job so thinking about where you may be working is very important.
19. Ask the people that are closest to you.
When I was changing my major my friends and family couldn't stop commenting on it. They all said things like "I couldn't picture you in business" and "you belonged in journalism." So sometimes ask the people closest to you because they know you better than yourself sometimes.
20. Pick the major for YOU.
This is probably the most important one. If you're a people pleaser like me this is where this idea can become an issue. We want to make our parents proud. In the end you're going to be the one in the career and you don't want to hate it for the next 45 years. It's okay to be a bit selfish sometimes, so pick the major that's right for you and not your parents.
I hope these tips and tricks help you if you're struggling to decide! What's a better gift for this Christmas than declaring your major? If you still can't figure it out, maybe Santa can bring you the answer under your Christmas tree.