A Pretty Penny for a Pretty Great Opportunity
Claire Hanrahan
You can probably tell from the picture that unlike other posts, this one may not be as full of witty remarks and funny pictures. Honestly, the cost of higher education is not something that is easy to make light of; it is a very serious deciding factor in a student's choice of where to attend University. This chart, unfortunately, speaks a great truth about the cost of higher public education. IU is no exception to tuition and fees imposed upon its students. Trust me, I know. Aside from the price of public education getting higher and higher, I also had to think about out of state tuition for schools. I am from Illinois, and for some reason did not find myself at home on any of the state campuses I visited in Illinois; I did, however, feel at home almost the minute that I set foot on Indiana University's beautiful campus. I spent several months agonizing over the decision of which college I really wanted to go to because I knew how expensive IU would be for me as an out-of-state student. I knew that my parents had savings with "College Illinois" where my tuition rate was frozen when they started paying in, and that only a small portion of that could be used if I went out of state. Money and price were a very huge deciding factor for where I attended university, as my parents did not want to spend more on my education than they had on my older brother's. IU was my top choice. Eventually we came up with a plan. I am to pay for half of my education (two years out of four). Which for me ends up being roughly 65,000-70,000 WHOA! That is more than 1000 times the money I have ever had in my bank account! So how have I managed to shrink that amount?
College Illinois pays for part of my tuition (not doable for everyone, considering it starts from a young age)
Automatic scholarships for performance in high school and on the ACT are a great way to lessen the financial burden.
SCHOLARSHIP APPLICATIONS. I know I heard it a hundred times, but just turning in the application is a huge step toward receiving a scholarship, so many people do not get scholarships simply because they do not apply. Now, I know that a lot of scholarships require letters of recommendation, and four years ago as a junior in high school there was NO WAY that I would have asked one of my teachers to write a letter of recommendation. Now, as a junior in college, I have applied to several scholarships that require letters of recommendation, and let me just say that my confidence has increased dramatically simply by having to ask for letters of recommendation and filling out applications for scholarships. What better way to promote yourself than to show that you care enough about your education that you want to lessen the financial stress so that you can concentrate more on your education?
FAFSA - again, apply apply APPLY! Free Application for Federal Student Aid is a great way to find out about student loans, but do your research first about what type of loan you are interested in! Here is a great link: American Student Assistance (really, I should have made this number one but I didn't want you to stop reading.)
A job. I work on campus at a dining hall which has many benefits (and a few draw backs, as many jobs have). One benefit is that they TRULY understand working around student schedules. In fact, I bring in my class and meeting schedule when I schedule for work shifts. I am only required to work two week day shifts and two weekend shifts (every other weekend) which is great for studying and for having a social life! One of the greatest benefits, especially as someone who does not have a meal plan, is that I get an employee meal for every shift that I work (less money for groceries!)
Generic-brand food/toiletries. It may seem like something small, but when you only pay $1 for something you would normally pay $3 for, it adds up quickly. The toiletries and foods that you really appreciate, go ahead and splurge, but if it is a snack that you eat absent mindedly in front of the TV or while you are studying (see my previous post on study spots and tips (/blog/claire-hanrahans-blog/study-spots-at-iu)) you may as well get the cheaper stuff!
Consider all of your options - maybe IU-Bloomington costs too much for you, ok! That is completely fine. You still want to have an IU experience? There are many IU campuses throughout the state of Indiana with different tuition rates and fees. Check them out here!
I hope I have helped ease the stress of decisions a little bit, as I know how stressful it can be.
Don't make your major decisions like this!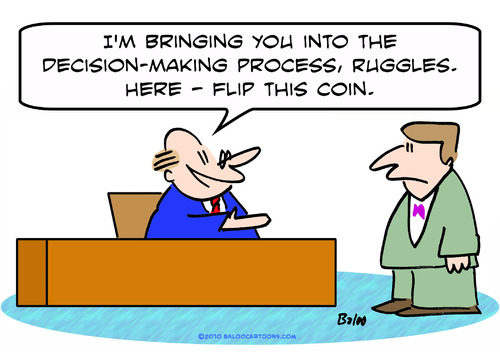 or do...just please don't tell me!
Decide away!
Until next time,
Claire
For more about tuition rates and college expenses, check out these blogs: